Elite Perch Body Assembly
Durable CNC'd Aerospace grade 6061 T-6 billet construction
Chrome finish bolts
Nylon sleeve allows the perch to rotate under impact
Adjustable lever reach feature
Heavy-duty lever cover with embossed logo
Optional Thumb operated Hot Start
Available in Blue, Red, Black or Green anodized finish
Made in the USA
Elite Perch Thumbwheel Assembly
"Factory" On-the-fly adjuster with machined grooves
Two ball/spring detent system
Hard anodized adjuster stud
CNC'd Aerospace grade 6061 T-6 billet construction
Available in Blue, Red, Black or Green anodized finish
Made in the USA
Elite Perch Lever
Leverage ratio designed to match the specific brand of bike
Three sealed bearing pivot assures buttery smooth lever action
"Shorty" lever design with machined logo
CNC'd Aerospace grade 6061 T-6 billet construction
Available in Black anodized or Silver finish
Made in the USA
Titanium Bolt Kit for Elite Perch (Optional)
Aerospace Grade Titanium
Rolled Threads (stronger than cut threads)
45% lighter than steel bolts
Kit includes (2) bolts for 'Perch Body' (1) bolt for lever pivot and (1) nylock nut for lever pivot bolt
                                                          Elite Perch
                                      Frequently Asked Questions
Q: Do you sell the hardware separately?
A: Yes, we do! Reach out to us by email to info@worksconnection.com or feel free to call during normal Business hours at 800-349-1475
Q: I have the previous generation "Pro" can I still purchase lever and hardware replacement?
A: We may be limited but still reach out to us, we'll confirm!
Q: An extra spacer came with my lever, do I need this, where does it go?
A:  Yes, some models will come with this extra spacer, not all models.  The clutch cable spacer mounts onto the thumbwheel, as shown in picture.  Some bikes will have a longer clutch cable so this is why we include the spacer; this will help compensate for the length.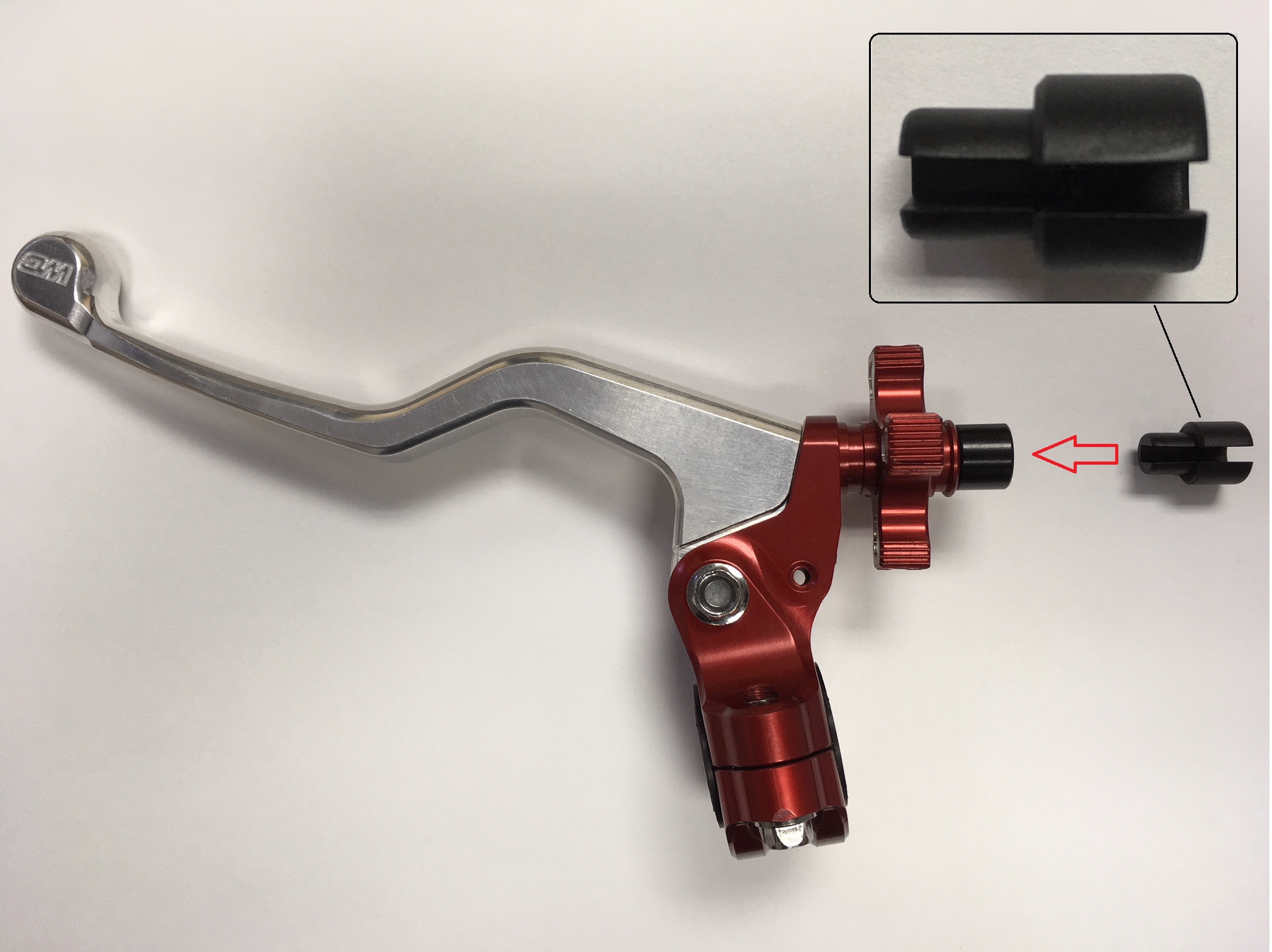 Q: How can I install if my bike has an electric start?
A: https://www.youtube.com/watch?v=8Odnura9Qug
Q: Can I install this set up on my KTM or Husqvarna?
A: No, I'm sorry. This will not work on a bike with Hydraulic clutch.
Q: Can I purchase just one item out of the three, I don't want to re-order a whole new set up? I just want to change up my color combination.
A: Yes, you may purchase one item out of the three! Select which item you need (Step 1 = Perch / Step 2 = Thumbwheel or Step 3 = Lever) use the drop-down arrow to select the color and enter the quantity, then Buy Now.
Q: Can I mount to my stock OEM perch?
A: No, it's proprietary to our 1-2-3 system, need the whole system in order to work.
Q: Can I mount this to my ARC Clutch lever?
A: No, it's not compatible.
Q: What if I have aftermarket bars, will this fit?
A: This will mount onto ALL moto style bars.
If you have any questions, please send us an email to info@worksconnection.com or feel free to call during normal Business hours at 800-349-1475